One part of the Christmas season that I LOVE is neighbor gifts. I love deciding what to make, getting supplies, and putting the gifts together. But my favorite part is definitely the giving-- taking time to pay a brief visit to my friends and give them a small token of our love and appreciation.
I have to confess... I have had my neighbor gifts done for months! I have already delivered most of them too. (You hate me now, don't you?)
I usually make an ornament for my neighbor gifts. I have considered giving treats, but since we go out of town for Christmas, I have no desire to make a big mess of my kitchen while I am trying to pack.
So without further adieu, here are my neighbor gifts this year:
A homemade cardinal or dove ornament, with a matching card and a little poem that I wrote.
They didn't take me too much time. Just a little felt, glue and beads for the eyes. I think they turned out just darling, and I saved one for each of my boys too!
As much as I love neighbor gifts, it has come to my attention recently that some people REALLY don't like them, perhaps because they feel they have to reciprocate. One of my friends actually got the following flier on her doorstep recently:
"Rather than spending money on "trinkets" for neighbors, come spend TIME and celebrate the season with friends old and new!" The flier then goes on to invite them to a gathering and asks them to bring a treat to share.
Umm... HELLO?! Is it just me, or is that a bit rude? This person basically just informed her friends and neighbors that she doesn't want their crappy gifts, and instead wants them to take the time to make treats for a party that they probably don't have time to attend?
I love giving
and
receiving neighbor gifts. 'Tis the season of giving, and I love the spirit of Christmas well-wishing that accompanies neighbor gifts.
That said, I definitely don't keep a list of who I gave gifts to so I can keep track of whether or not they brought a gift in return. That isn't important to me!
I say that if you don't want to give out neighbor gifts that is just fine. However if others bring you gifts, you should accept the gift, say thank you, and be grateful that you are loved!
So there's my two cents... what do you think of neighbor gifts?
Love 'em or leave 'em?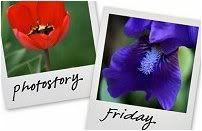 Hosted by Cecily and

Honey Mommy