My two boys are starting to get a little better at playing together. Now that Eli is gaining speech skills, it is a little easier for them to get along. This is welcome news for me because now I don't always have to be the entertainer!
Of course there are still the inevitable misunderstandings and little temper flares.... and one boy smacks his brother on the head with a disputed toy. The funny thing is that the aggressor isn't necessarily the bigger, older brother.
So we have been working on playing nice together... and enforcing consequences (time outs) and saying sorry when we don't quite play so nice.
I don't appreciate the fighting, but what I
do
love is when Eli gets to tell Jonah he is sorry. It always ends up with a hug, which makes my heart smile.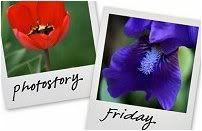 Hosted by Cecily and Sue